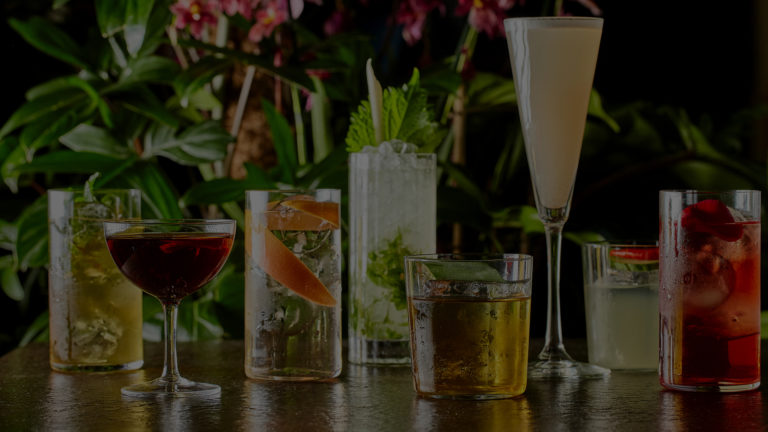 SambaHour – Get happy!
While you're winding down, we're shaking things up. 
SAMBA HOUR LAS VEGAS
Sunday – Thursday
4:00pm- 7:00pm and again at 11:00pm – close
*at the bar only
Enjoy our sushi bar and hot kitchen menu specials in addition to signature cocktails, wine, sake and beer… all at smile-worthy prices.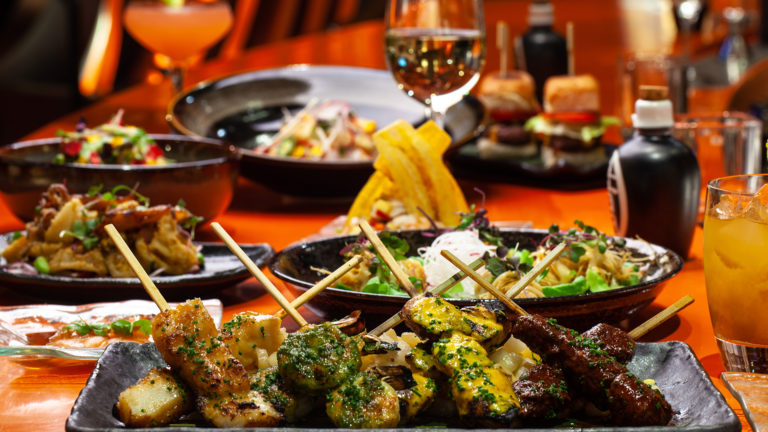 SAMBA FRIES
shichimi honey truffle aioli 5
WAGYU GYOZA*
kabocha purée and su-shoyu dipping sauce  8
CRISPY YELLOWTAIL TAQUITOS*
avocado, miso, spicy aji panca sauce, aji amarillo foam 5 (each)
CHILI-MINT ROCK SHRIMP TEMPURA
mixed greens, sugar snap pea, golden pea shoot, chili-mint dressing  6
SWEET SESAME BABY LAMB CHOPS
chives, huancaina fries tossed with aji amarillo aioli  8/ each
ORGANIC CHICKEN ANTICUCHOS
CHICHARRÓN DE CALAMAR
tomato, onion, fried plantain, tamarind, mint  6
Sliders
PORK BELLY lettuce, tomato, cilantro, scallion, sweet soy, aji amarillo aioli, sweet bun
6/each
WAGYU BEEF* lettuce, tomato, aji panca ketchup, spicy mayo, sweet bun
5/each
YELLOWTAIL TIRADITO
lemongrass and jalapeño 6
SALMON TIRADITO
kinkan honey, garlic ponzu, garlic chip 6
SHRIMP SEVICHE
passion fruit, cucumber, cilantro 6
EZO ROLL
soy-marinated salmon, asparagus, sesame, tempura flake, wasabi mayo, soy paper 6
AMAZÔNIA
collard greens, portobello mushroom, takuwan, cucumber, avocado, wasabi-onion soy 6
SATA ANDAGI
peruvian chocolate japanese doughnuts, cinnamon sugar  4
CHICHA MORADA SHAVED ICE
purple corn ice cream, robata grilled pineapple, cinnamon syrup  6
CLASSIC MOJITO
White rum muddled with fresh mint lime and sugar. Served tall.  8
LYCHEE COOLER
Vodka, Elderflower and vanilla syrup, shaken with lychee juice, and coconut milk. Served tall and spritzed with lemon. 8
CAIPIRINHA
National drink of Brazil made with cachaça and churned with lime and sugar. 8
CABERNET
Canyon Road, California  6
CHARDONNAY
Canyon Road, California   6
"10,000 WAYS" EIKO FUJI BAN RYU HONJOZO
YAMAGATA Clean ~ fragrant yet clean with honeydew melon and light smoky notes  6
*These items are served raw or undercooked. Consuming raw or undercooked meats, poultry, seafood, shellfish or eggs may increase your risk of food borne illness