Culture & Cuisine
An immersive experience
Located at The Grand Canal Shoppes inside The Venetian® Resort SUSHISAMBA Las Vegas welcomes guests with a dramatic art installation, a three-dimensional illustration of swirling "ribbons" that explode from the center of the room, wrapping tables, and winding around the sushi bar and lounge. The stunning visual effect evokes a feeling of movement and dynamism anchored underneath the 16-foot ceiling of the main dining room.
Artful projections move continuously throughout the space on scrims and walls featuring the spirit and cultures of Japan, Brazil, and Peru.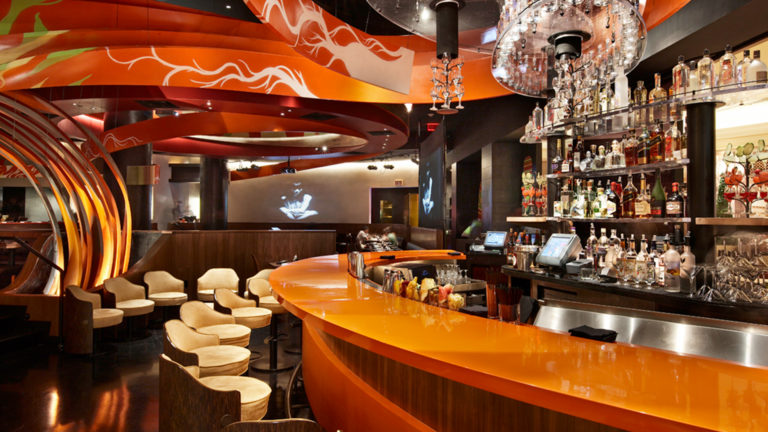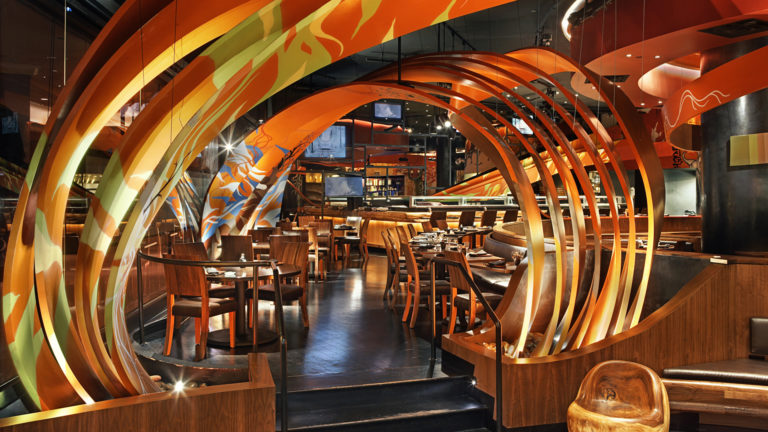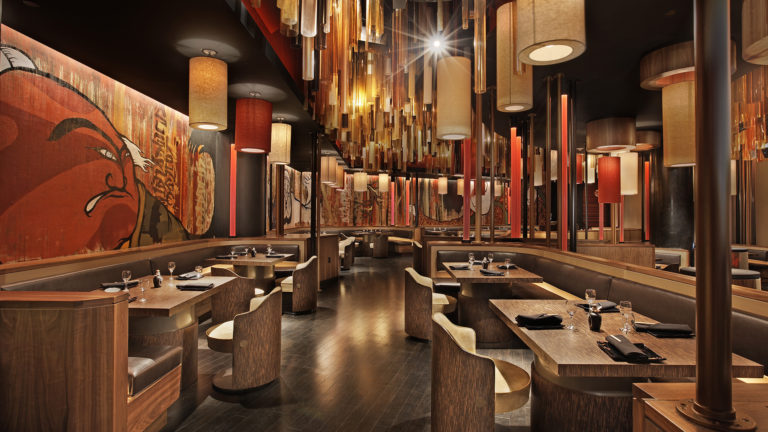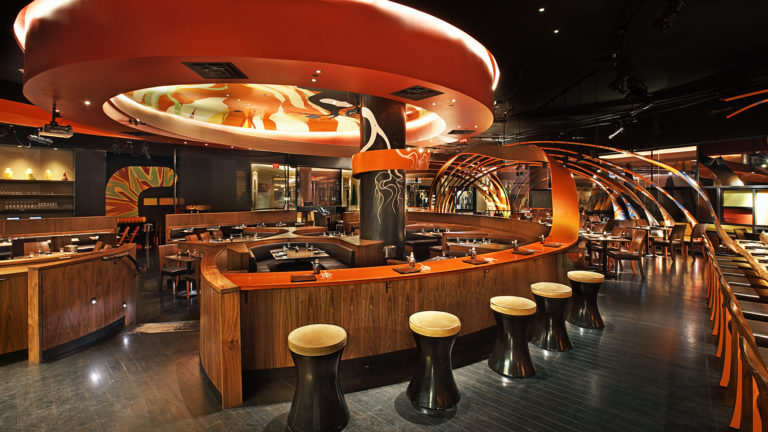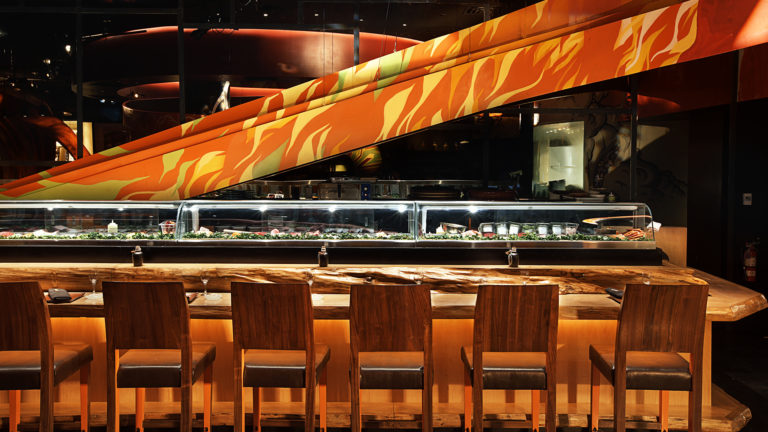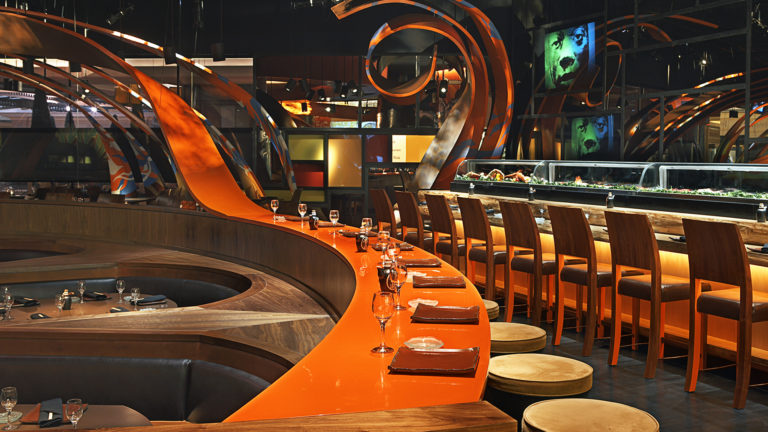 SUSHISAMBA is a really unique sushi restaurant located in The Venetian in Las Vegas. This restaurant serves up a Brazilian-Peruvian-Japanese cuisine and is a uniquely delicious dining experience.

Culture & cuisine
Menus
From Japanese tempura and sushi, to Brazilian churrasco and moqueca, to Peruvian anticuchos and seviches, the culinary creativity is limitless with something for every palate. The open kitchen and fiery robata grill offer brilliantly roasted and flavored meats, vegetables and fish, while SUSHISAMBA's conceptual small plate style of service encourages a "shared" dining experience.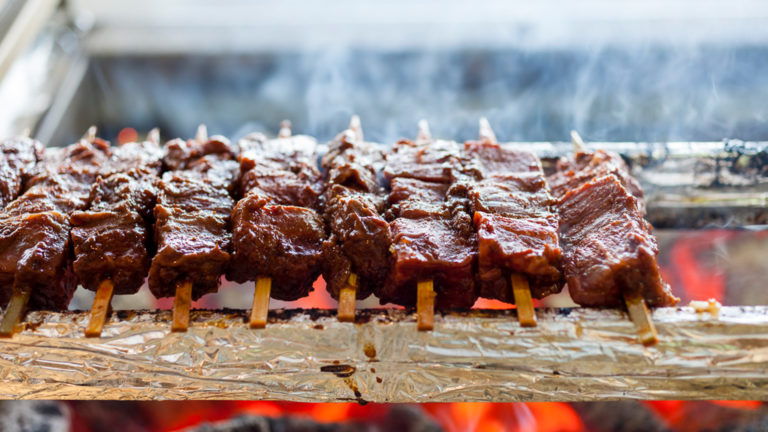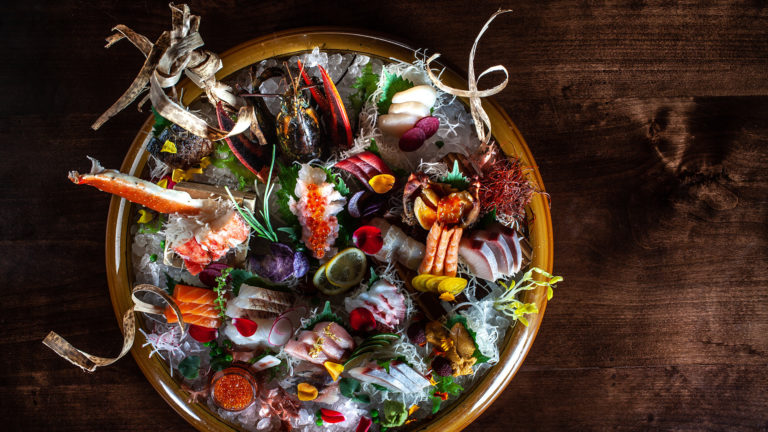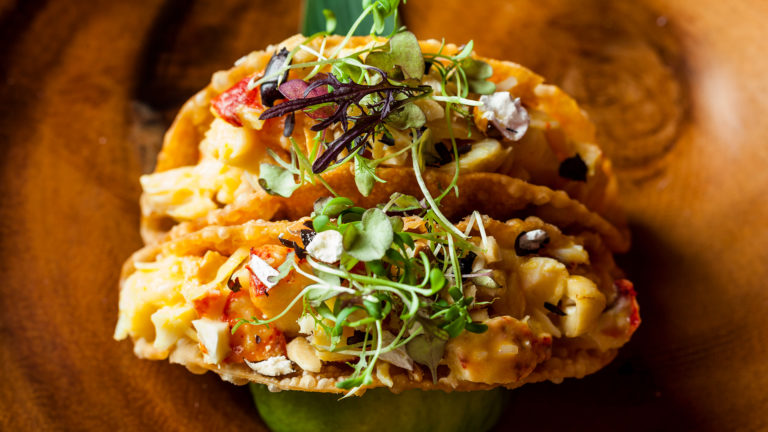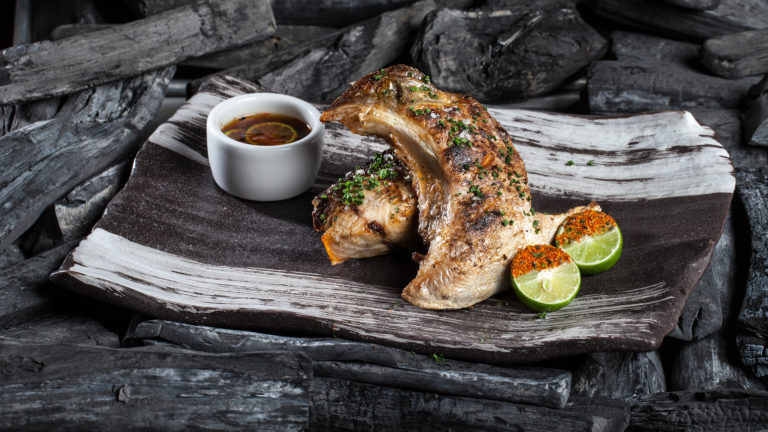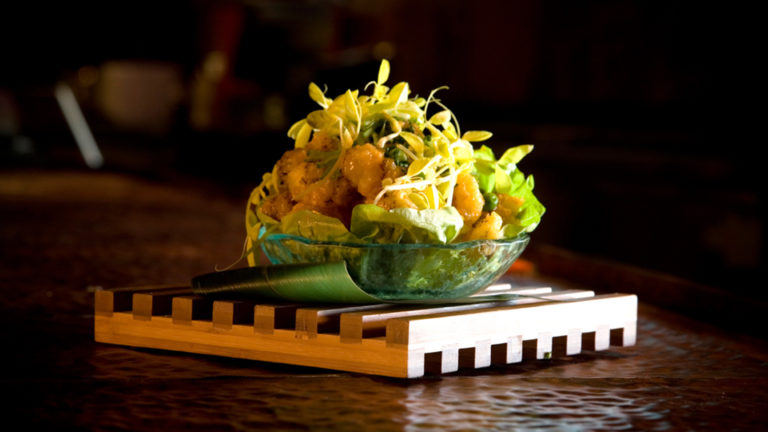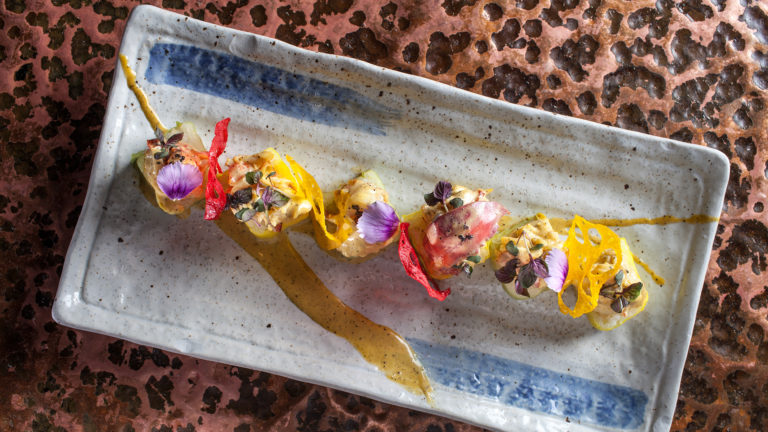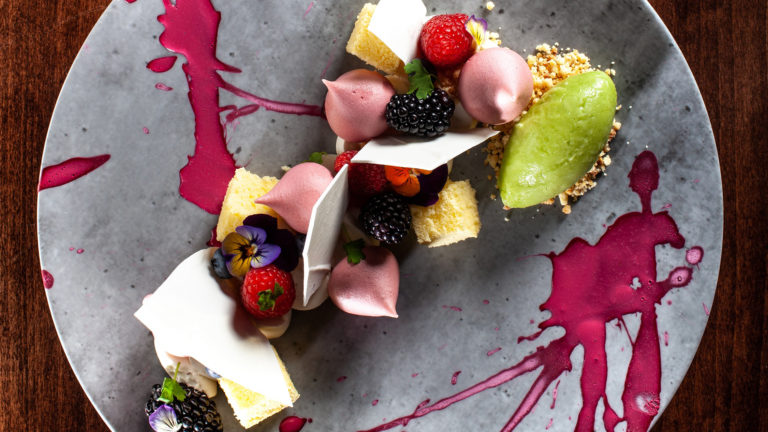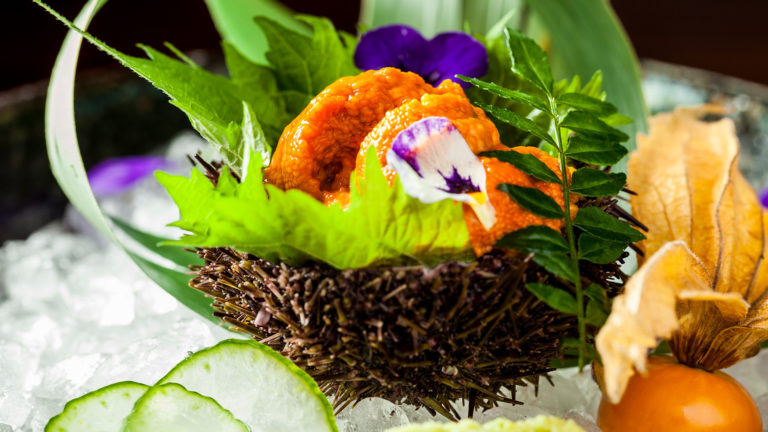 Private events
Book an event
A standout choice for your next private or corporate event, SUSHISAMBA Las Vegas offers a range of event spaces from our main dining room, a "hidden" lounge, to an intimate private dining room, the Las Vegas location is truly unique.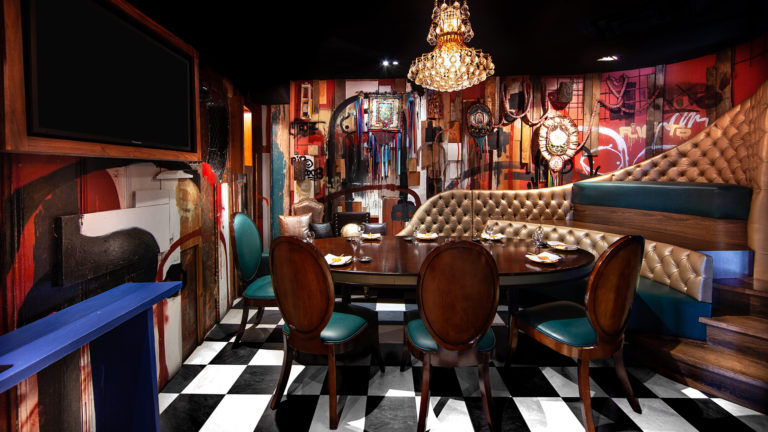 Photo album
Gallery
Seeing is believing. Check out what makes SUSHISAMBA Las Vegas so special.